Performance Shirt Fabrics 101
What makes a performance fabric?
That's a great question, and we're here to help!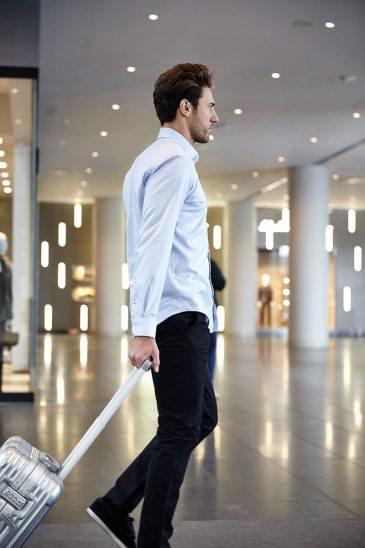 Performance shirting at Woodies has the following characteristics.
Iron Free: The ultimate performance shirt is iron free and looks pressed out of your suitcase or the dryer.
2 Way Stretch: No more constraint. Enjoy a fuller range of motion and comfort.
Moisture Wicking: Our fabric pulls sweat away from your body and keeps you cool.
Antibacterial: Smell good, for longer. Launder less, save money and the environment!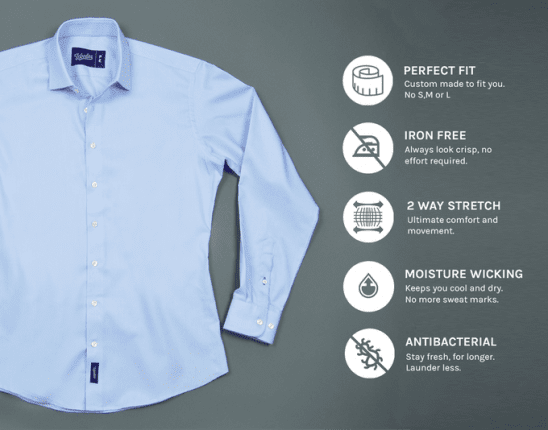 You can think of our performance shirting as shirting fabric 2.0. Our non iron fabric or stretch fabrics at Woodies are fantastic, 1.0 fabrics. Usually a non iron fabric at Woodies will have no other characteristics, than being "non iron" and the same goes for stretch fabrics being only "stretch."
Our Performance Fabrics vs. The Competition 
Our performance fabric is 97% cotton and 3% lycra. This means our performance shirts look and feel like dress shirts.
Most other "performance dress shirts" on the market are nylon/lycra, or sometimes knitted. This gives a very casual appearance, a shirt like that is almost impossible to "dress up."
We avoided using synthetic material, because of how it feels and wears in over time.
We partnered with a world class mill for this fabric and are using patented technology and finishes to ensure amazing performance and durability without compromising a soft hand and feel.
Looking for further reading? Check out our Kickstarter Project.
In Summary, we highly recommend our performance fabrics (although, we're biased). Have any more questions on performance fabric? Hit us up at [email protected].
shop woodies