Button fly vs. Zipper Fly – Which should I choose for my jeans?
In this article we will talk,
about the differences between these the button fly and zipper fly while also figuring out which is the better one to suit your needs.
What is the button fly and what should you know about it?
As the name suggests, you don't have a zipper and instead you use buttons to open and close your fly. While a zipper can break or malfunction, the buttons are a part of the design and they are very durable. When jeans were first introduced to the world, button flies were used. They are the most traditional closure you can find.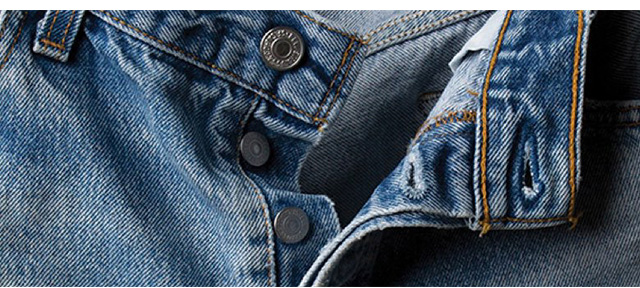 Usually they will be in a single, vertical column and you can fasten or unfasten them with ease. You don't have to worry about maintenance, something as simple as inspecting the buttons from time to time is all you need.
Learning more about the zipper fly
The zipper fly is designed to help you save time and it can be a great alternative to buttons. The zipper is a modern closure, only becoming mainstream in the 1970s.
Which is the better option?
For denim purists the answer is easy; button fly. Purists will say that the first jeans had button closures and the best new jeans mimic the traditional construction of "the jean."
But there are many aspects of the first jeans that we've strayed away from… Fit, stretch, washes… And of course the zipper fly closure. Purists may argue against the zipper fly, but the counter argument is convenience. How comfortable is a little stretch? How flattering is a customized fit? How easy is it to simply unzip your front closure?
So, what's our opinion? We opt for a button fly, just because we want to be wearing our jeans for many years to come. A pair of Woodies custom Jeans is an investment, and they should last. The button fly is more durable vs. the zipper, and we love how denim natural fades and shapes around the button fly.
Enjoy!
shop woodies