The Ultimate Shirting Fabric Guide
Welcome to the comprehensive men's shirting fabric guide.
We wanted to put together a summary of most the fabrics that we carry at Woodies.
Twill Shirting Fabric 
Twill fabric is one of the more popular fabrics at Woodies.
Twill is an outstanding choice for custom dress shirts. Twill has become synonymous with shirting for many reasons. Here are a few:
– It drapes well along the body. Smooth look
– It has a natural sheen, creating a more luxurious look
– It is usually a tad thicker and less transparent than most fabrics
– Less susceptible to wrinkling
Diagonal lines that run across fabric can usually identify twill.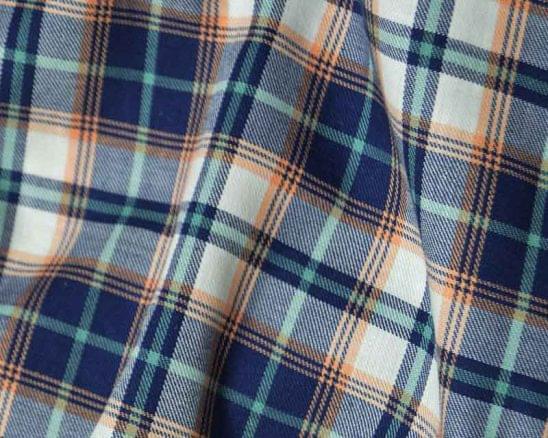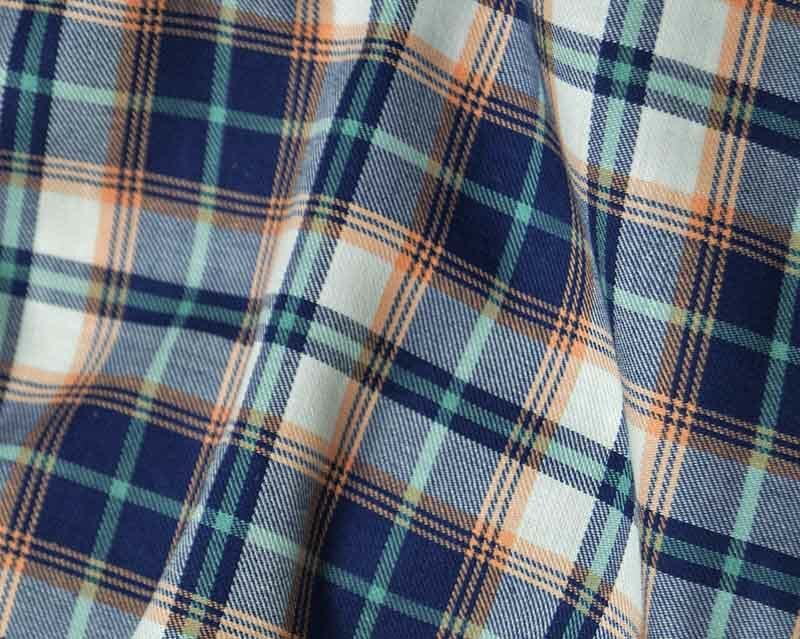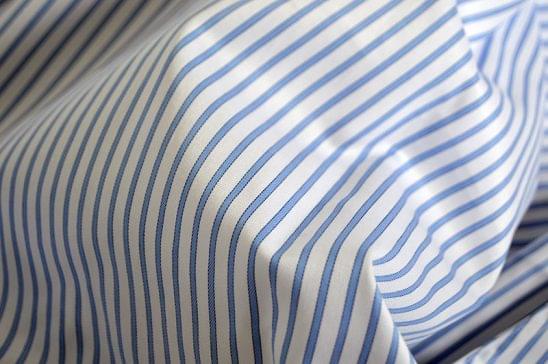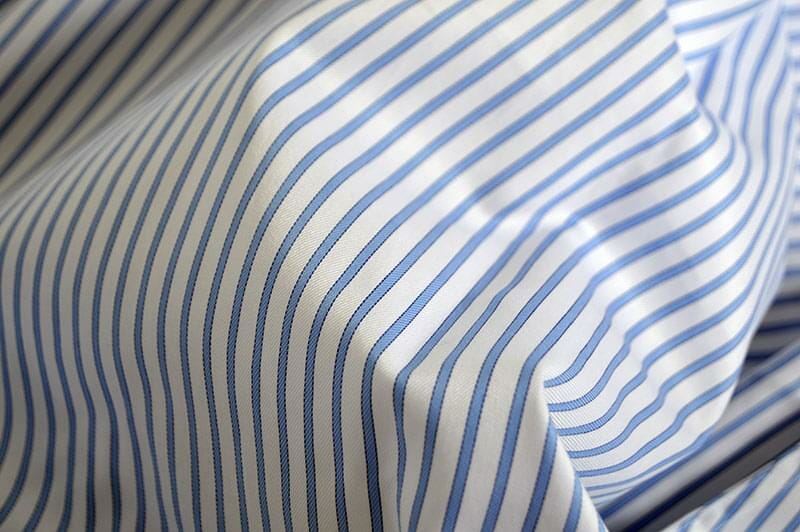 Some popular shirting patterns that are twill include: herringbone, most flannels, chino, and denim.
 Construction
Twill is made by passing the weft (or lengthwise) thread over one or more warp (or vertical) threads and then under two or more warp threads.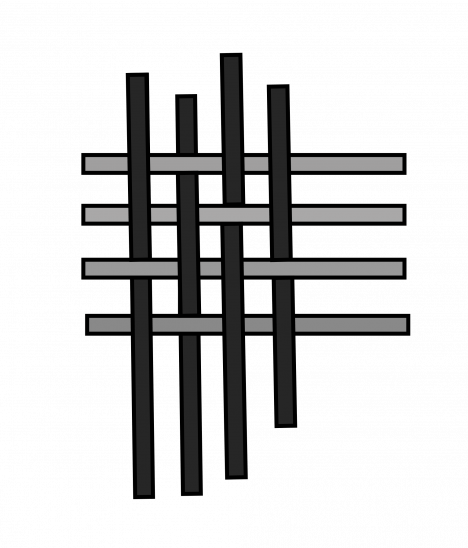 Broadcloth Shirting Fabric
Broadcloth (or plain weave) fabric is rich with history.
The Dutch first produced the fabric in the 11th century. For many custom shirt enthusiasts broadcloth is a favorite.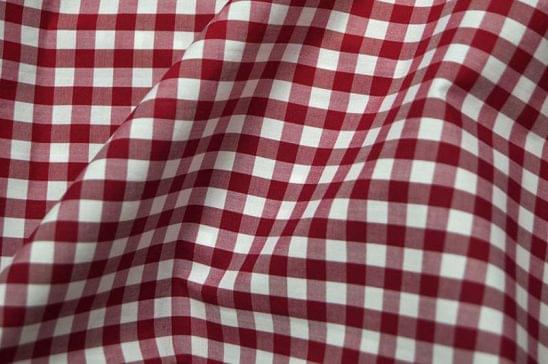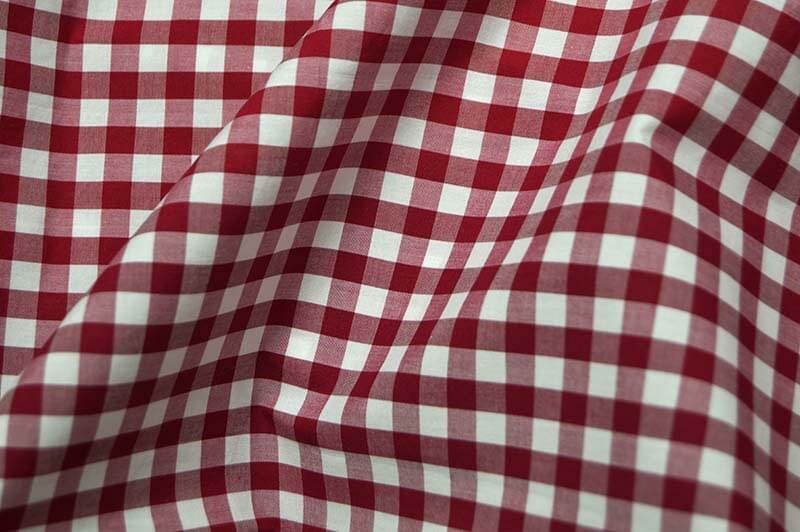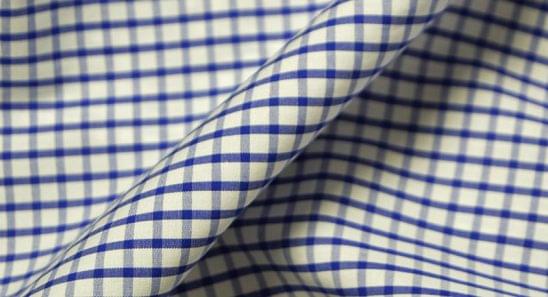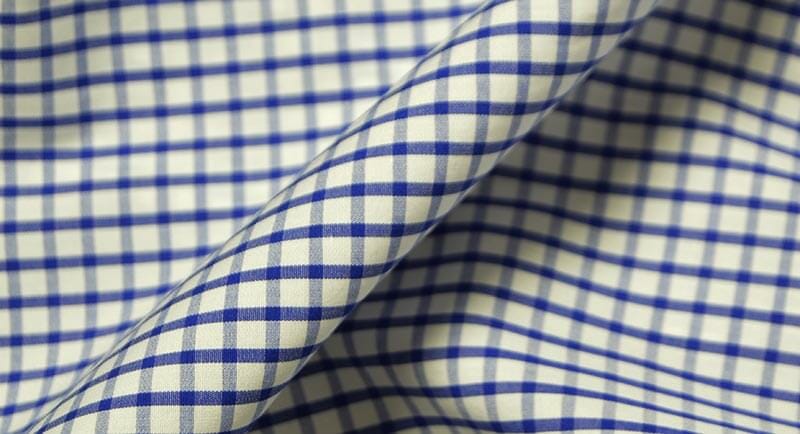 Here are some stand out characteristics:
It is soft and wears in nicely
It is fine and feels confortable on the skin
Has a smooth surface
 Construction
Broadcloth is a simple weave (hence plain weave). Each weft thread crosses the warp thread, going over one and under the next.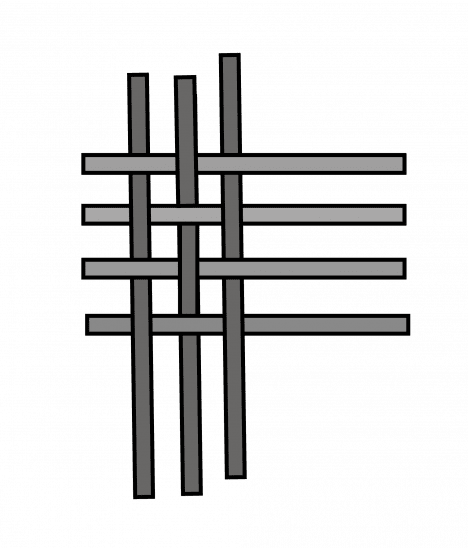 Oxford Shirting Fabric
The oxford cloth is one of our favorite custom shirting materials.
Typically oxford cloth is thought to be a more casual fabric, but depending on the weave and finishing it can be very formal as well. There are three main types of oxford; plain, royal or pinpoint.
Plain
This is with what most people associate oxford. It's casual, thicker and more durable than most other fabrics. It's often untreated with chemicals, giving it a much more natural look. Oxford will wrinkle, but that only adds to the charm and feel of the fabric.
Pinpoint
Pinpoint is a finer fabric than plain oxford. It is quite durable, and has less sheen (or shine) than most dress shirt fabrics. The Pinpoint oxford can take more wear and tear than your typical dress shirt (ex. Twill) and because of this pinpoint is a favorite among people who often travel for work, or wear dress shirts everyday.
Royal Oxford
Two of our most popular fabrics, the Charles and tanner (link) are royal oxford. Royal oxfords are dressier than pinpoints and have a beautiful sheen to them. The yarns used to make this fabric are much finer than the plain and pinpoint weaves, because of this a royal oxford is much lighter and more resilient.
 Construction
The oxford cloth is a basketweave, where weft and warp threads are crisscrossed one with another.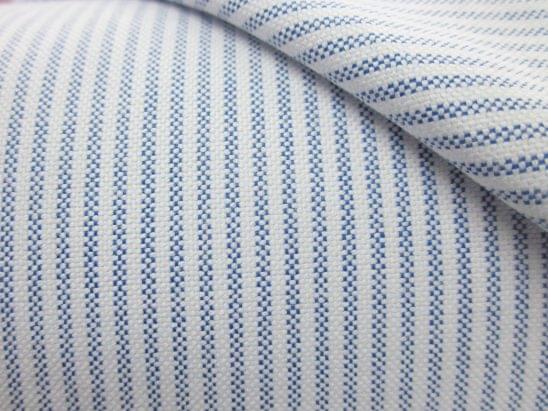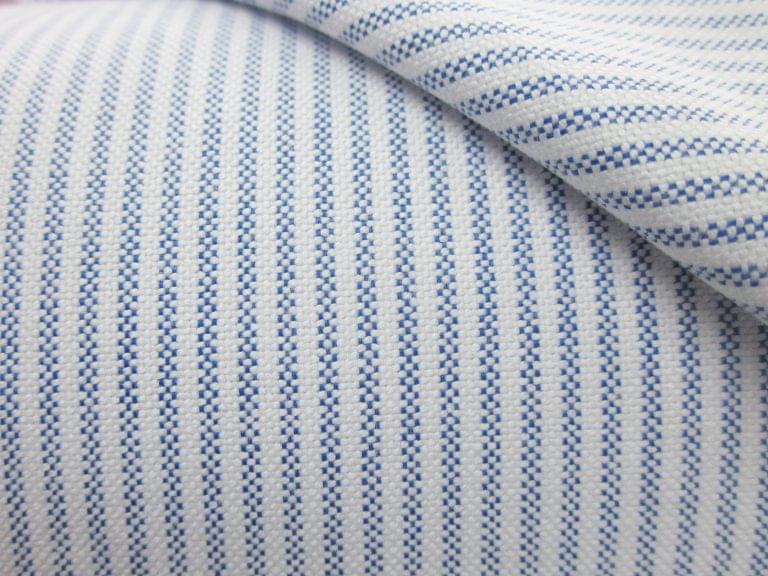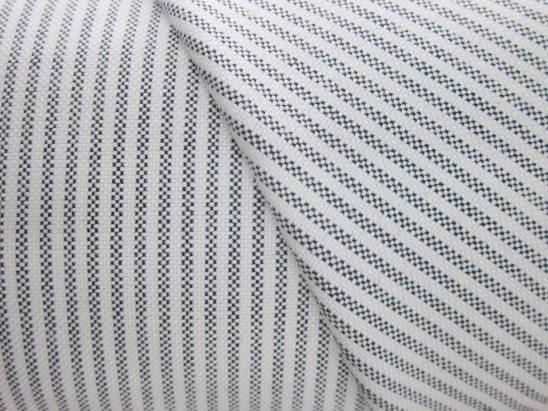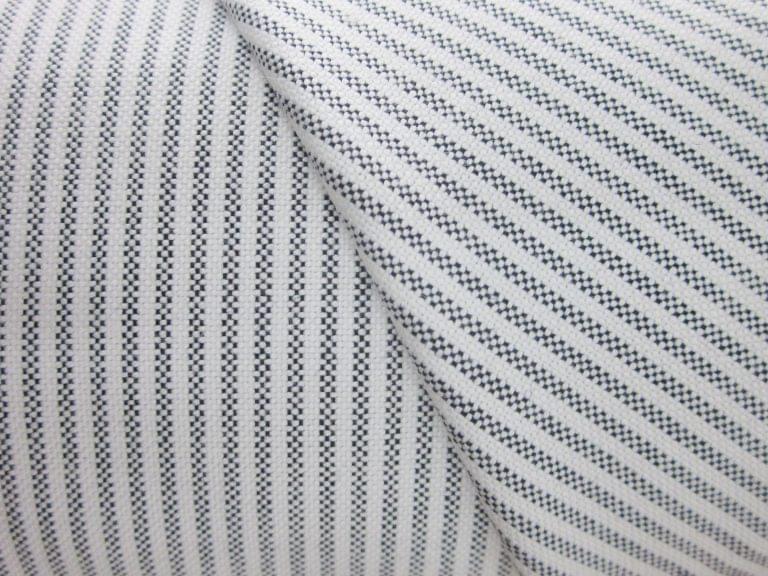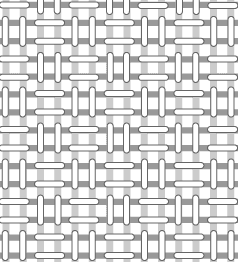 End-on-End Shirting Fabric
End-on-end is a great option for custom shirting.

From a distance, most end-on-end fabric looks like a solid color, but upon closer inspection you'll see an alternation of light and dark warp and weft threads. End-on-end is a plain weave.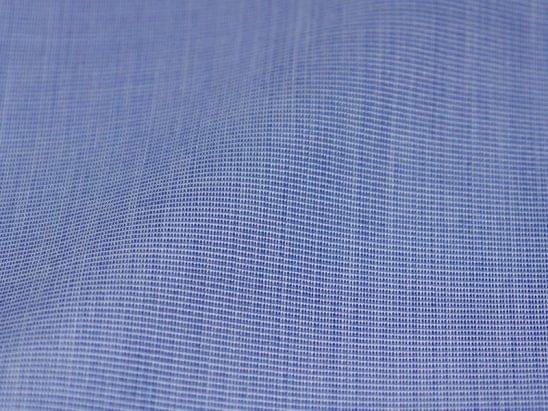 End-on-end presents a subtle way for guys to differentiate their shirting.
Construction
End-on-end is a plain weave: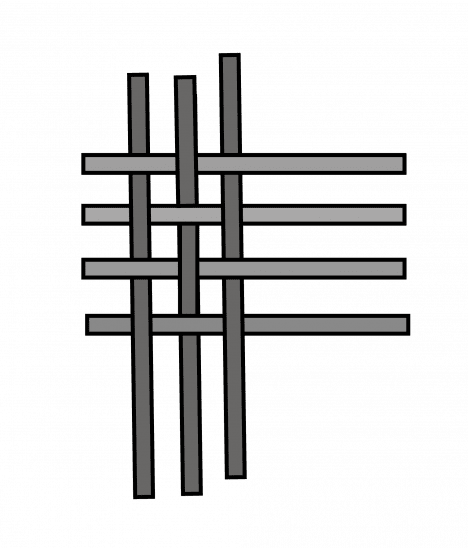 Chambray Shirting Fabric
Chambray is a lightweight fabric synonymous with warm weather.
It's easy to feel a breeze and stay cool in this fabric. Chambray (like broadcloth) is a plain weave. An identifying characteristic of chambray is a colored warp thread and white weft thread.
Chambray is often misconceived as a fabric that's often blue, but chambray can be any color, it just depends on the weft.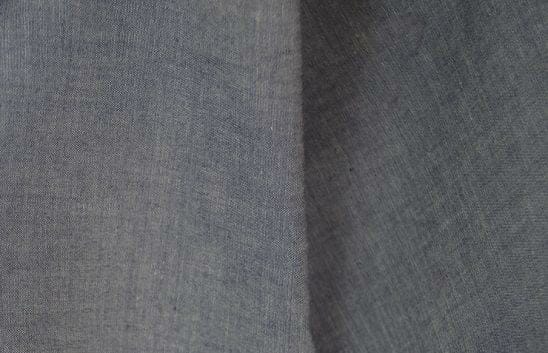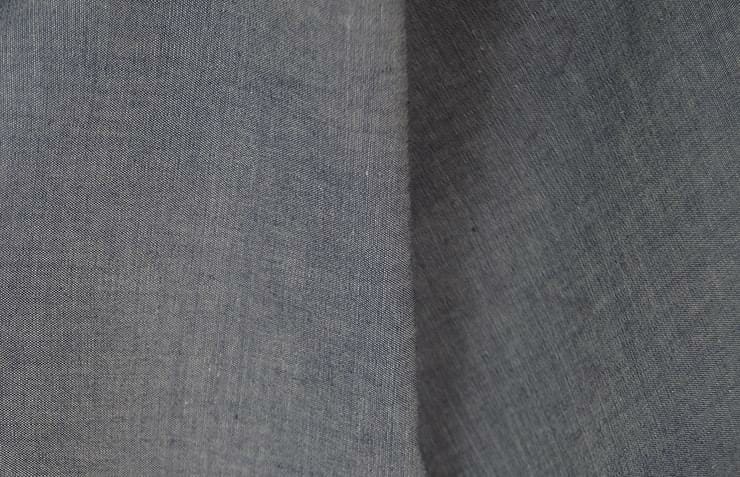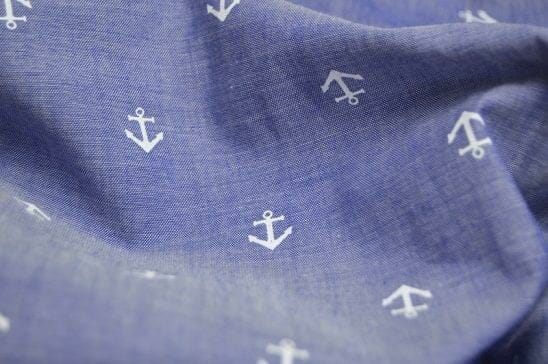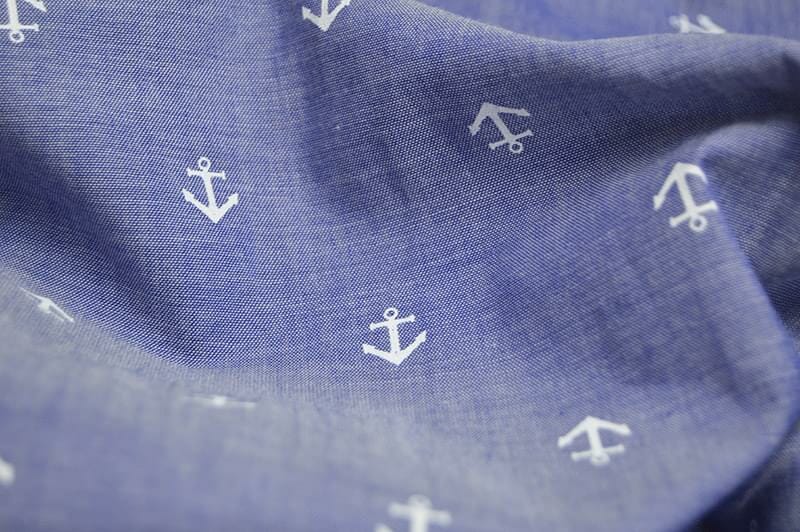 Construction
Chambray is a simple weave (hence plain weave). Each weft thread crosses the warp thread, going over one and under the next.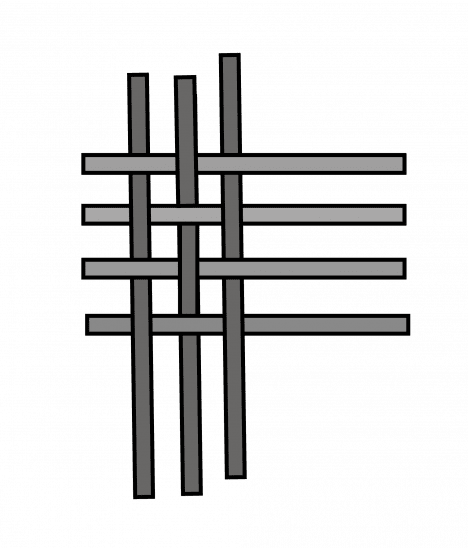 Flannel Shirting Fabric
Flannel is our most popular made to measure fall shirting fabric.
Flannel is known for being a super soft, warm and heavier weight fabric, ideal for layering in the cold fall and winter months.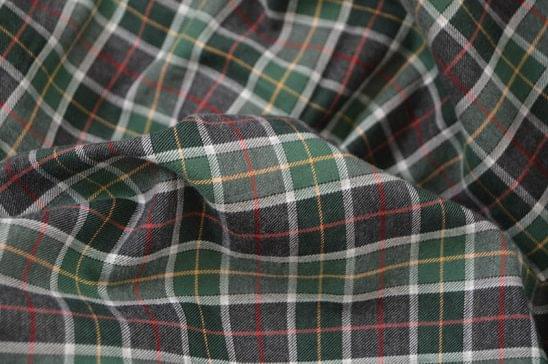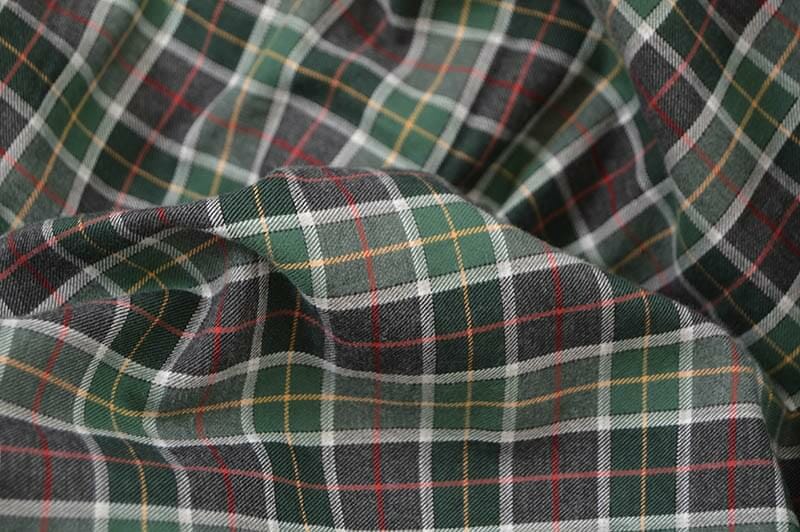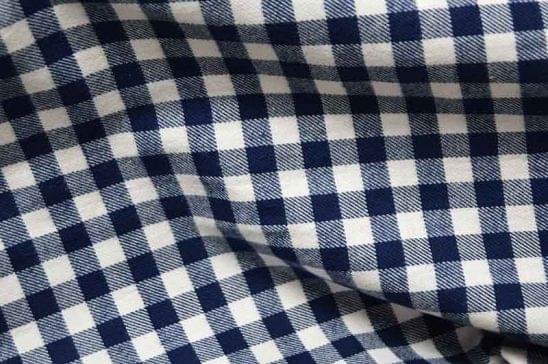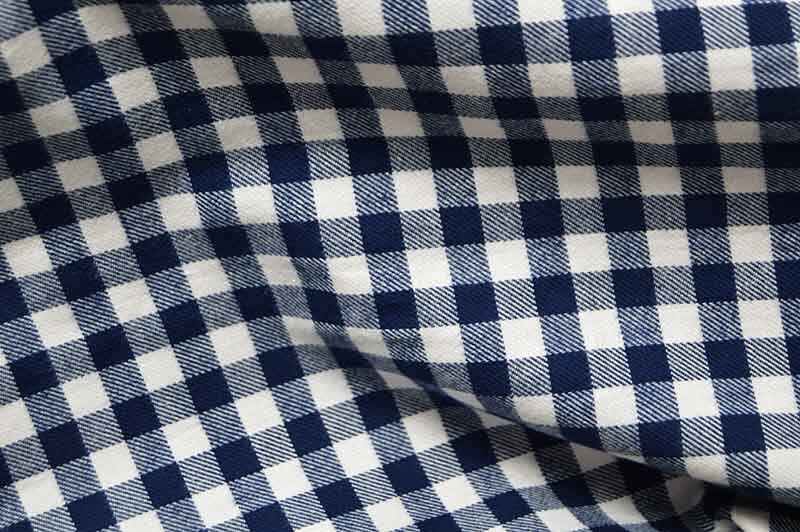 Construction
Flannel can be either a twill or plain weave. The identifying characteristic of flannel is one or two side brushing. Brushing is a mechanical process where a fine metal brush rubs the fabric to raise the fibers from the loosely spun yarns. This brushing gives flannel a soft hand.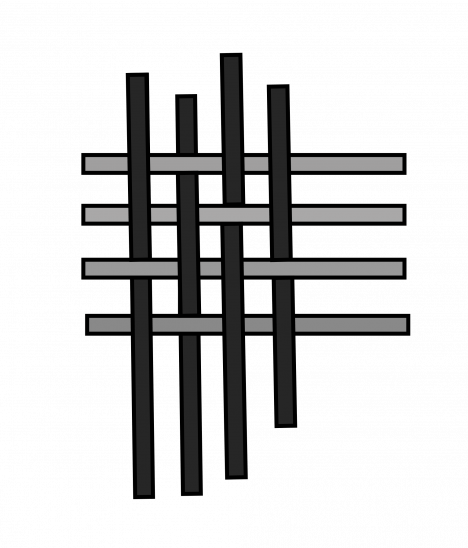 Performance Shirting Fabric
What makes a performance fabric?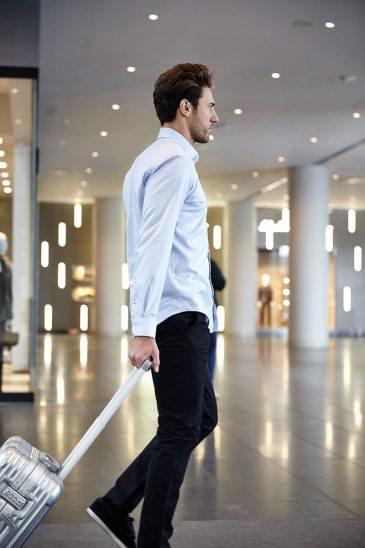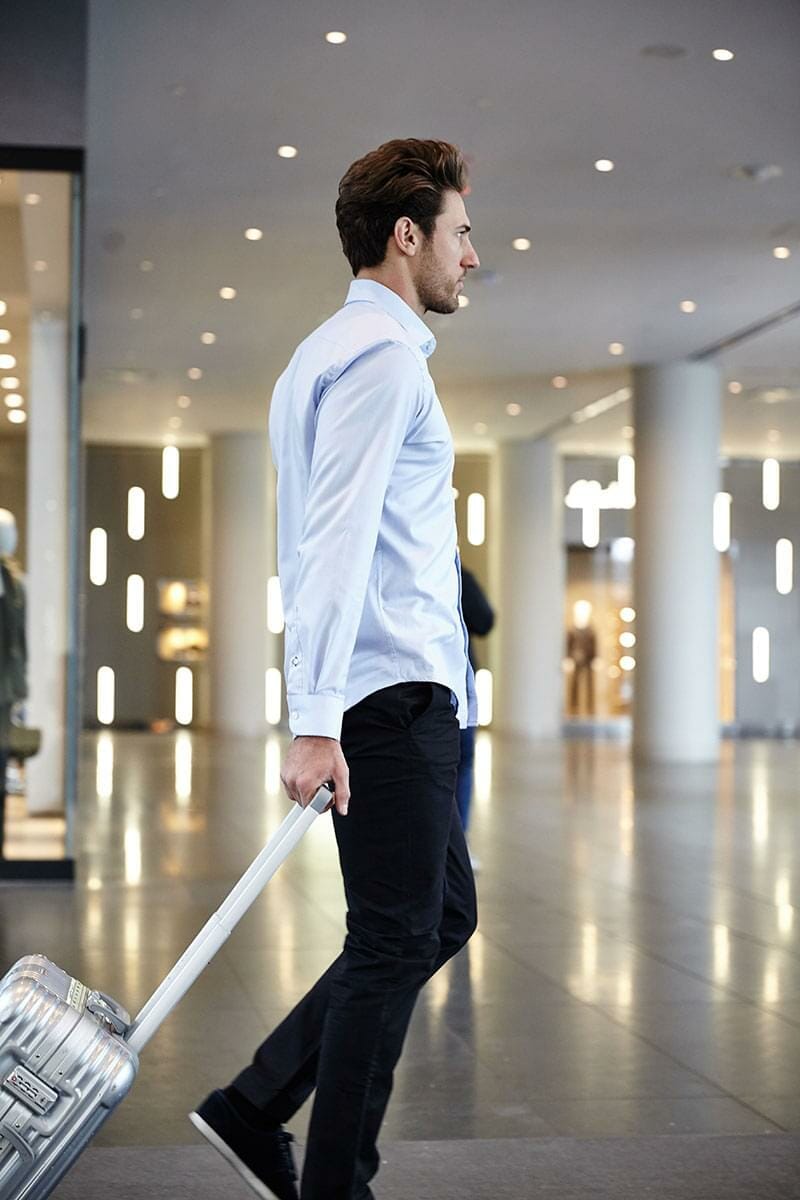 Performance shirting at Woodies has the following characteristics.
Iron Free: The ultimate performance shirt is iron free and looks pressed out of your suitcase or the dryer.
2 Way Stretch: No more constraint. Enjoy a fuller range of motion and comfort.
Moisture Wicking: Our fabric pulls sweat away from your body and keeps you cool.
Antibacterial: Smell good, for longer. Launder less, save money and the environment!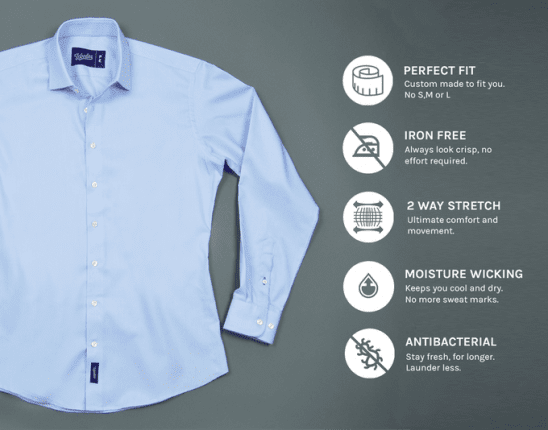 You can think of our performance shirting as shirting fabric 2.0. Our non iron fabric or stretch fabrics at Woodies are fantastic, 1.0 fabrics. Usually a non iron fabric at Woodies will have no other characteristics, than being "non iron" and the same goes for stretch fabrics being only "stretch."
Our Performance Fabrics vs. The Competition 
Our performance fabric is 97% cotton and 3% lycra. This means our performance shirts look and feel like dress shirts.
Most other "performance dress shirts" on the market are nylon/lycra, or sometimes knitted. This gives a very casual appearance, a shirt like that is almost impossible to "dress up."
We avoided using synthetic material, because of how it feels and wears in over time.
We partnered with a world class mill for this fabric and are using patented technology and finishes to ensure amazing performance and durability without compromising a soft hand and feel.
shop woodies